Books
Supporting your organization with a $75 purchase qualifies you for FREE shipping.
All Occasion Greeting Cards 24 Count
This all occasion greeting card collection contains 24 unique 5" x 7" cards with 24 white envelopes are included. The assortment includes: 8 Birthday, 4 Thank You, 4 Get Well, 4 blank, 2 Let's Celebrate and 2 Congratulations.
View Item
Eat That Frog!
You want to get organized, simplify your life, focus on priorities and get more done in less time. In Eat That Frog!, author Brian Tracy, one of America's leading authorities on development of human potential, cuts to the core of what is vital to effective time management decision, discipline and determination. In 21 practical steps, he will help you stop procrastinating and get more done. Simple truths has taken this great book and made it more engaging with great graphics and embossed hard cover and packaging that can create a "WOW" effect to turn this great book into the perfect gift for employees, customers, friends and family.
View Item
Finding Joy...Simple Secrets to a Happy Life
Life can be complicated but happiness...is simple. That's what this little book is all about...Simple Secrets to ta happy Life. Sit down in a quiet place and slowly soak up every simple page. Read each thought and reflect on how it might apply to your life. Think about what is...and what could be. Keep it close and read it often for doses of inspiration. In just a few minutes this book can put a smile on your face in your heart when you need it most.
View Item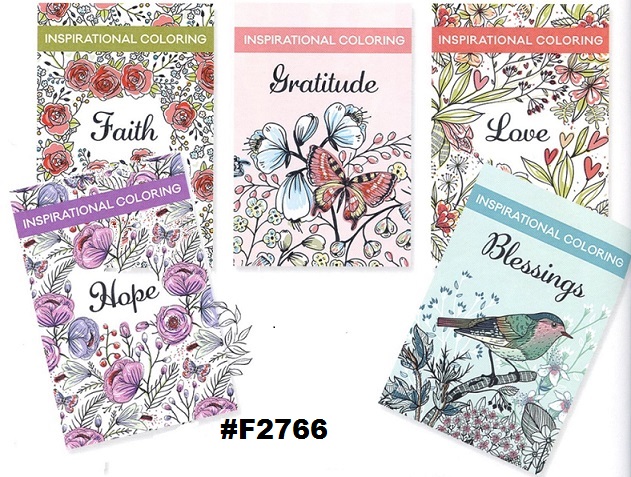 Inspirational Coloring 5 Book Set
Enjoy the relaxing art of coloring with this 5 book inspirational set. Each book has 32 pages with whimsical imagery throughout. Measuring at 5.25" x 7.75", they are small enough to take along in your purse or backpack so you can enjoy coloring on the go.
View Item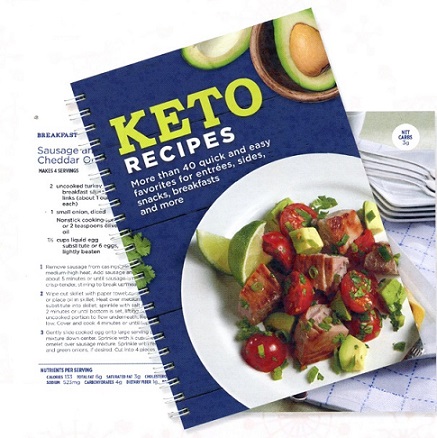 Keto Recipes
Forget everything you know about low fat dieting. According to the principles of the keto diet, eating fat is not as bad as you think, and choosing the right fats and making smart food choices are the keys to slimming down and being healthy. These delicious and satisfying recipes will help you stay on track as you follow your keto diet plan.
View Item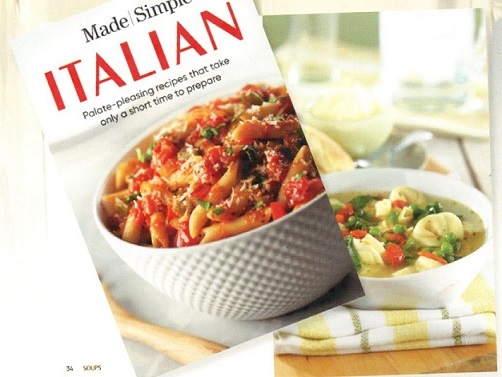 Made Simple Italian Cookbook
Enjoy the fresh flavors of Italy with fast, foolproof recipes. Choose from dozens of classic and contemporary italian recipes. Including appetizers, hearty soups, quick to fix sandwiches and salads, one pan pastas and main main dishes, even simple desserts. More than 65 fabulous recipes and photos. 6"x9". 144 pages.
View Item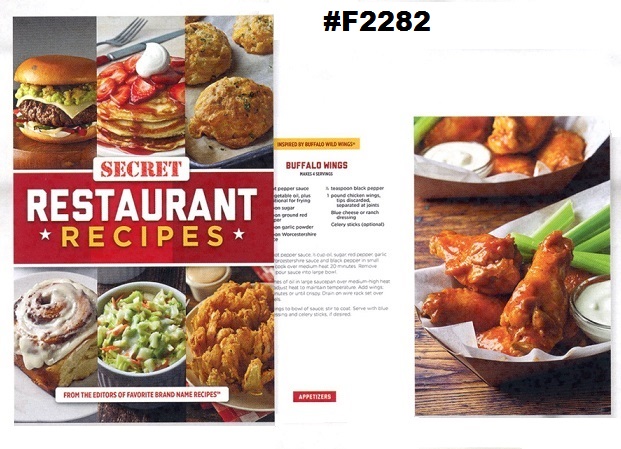 Secret Restaurant Recipes
Discover the secrets behind your favorite restaurant meals. Learn how to create more than 55 dishes from some of America's most popular restaurants-right in your own kitchen. You'll find easy to prepare copycat recipes for every meal of the day. Each recipe is accompanied by a full color photo 6" x 9" perfect bound book.
View Item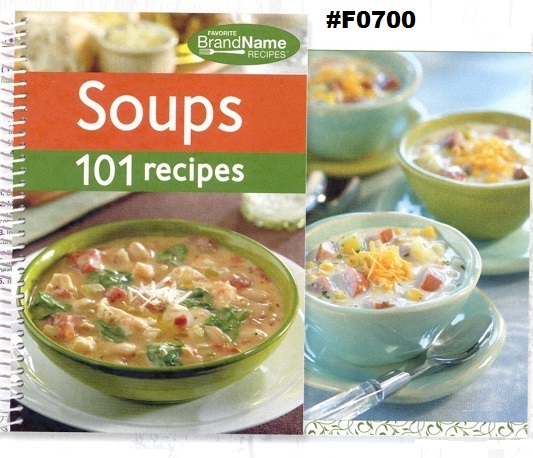 Soups: 101 Recipes
A petite powerhouse, this wonderful book features 101 of the most delicious soup recipes, from dependable classics to exotic international flavors. You'll also find hearty good for you bowls and spicy chills. Six chapters offer delicious variety: Classic Bowls, Simple Elegance, Around the World, Chili Chow Down, Great Grains. and Beans & More. Format includes either full page or thumbnail photos of almost all the recipes for easy reader reference. Approx. 5"x7-1/8", 144 pages.
View Item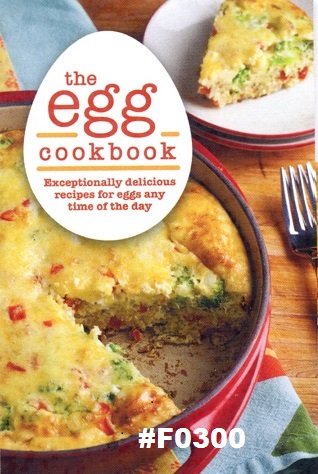 The Egg Cookbook
Scrambled, fried, baked or poached the possibilities for eggs are endlessly delicious. The Egg Cookbook will show you everything you can do with the world's most versatile ingredient. But eggs aren't just for breakfast anymore try eggy snacks like Scotch Eggs or Deviled eggs, or svor dozens of egg filled coups, salads, sandwiches, pastas and casseroles. And don't forget dessert.
View Item
9 Total Items
Page 1 of 1