Candles
Supporting your organization with a $75 purchase qualifies you for FREE shipping.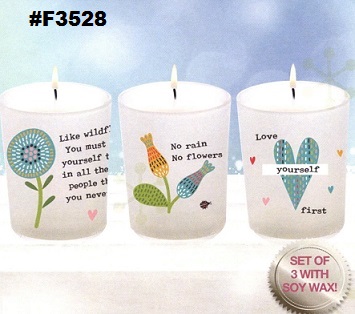 Fresh Linen Candle/Votive Holders Set of 3
A whimsically sweet, floral set of votive holders to adorn virtually any room. Each Votive holder comes filled with fresh linen scented candles. When candles are gone...you can use as votive holders. Set of three.
View Item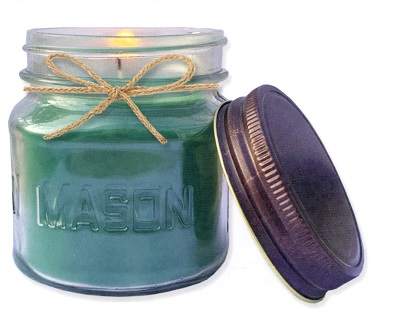 Frosted Pine Mason Jar Candle 8 oz.
Bring the spirit of the holidays into your home with this fresh pine scented candle. 8 oz.
View Item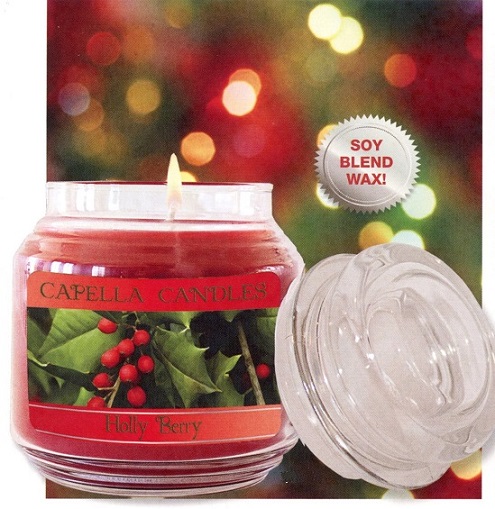 Holly Berry 16 oz Glass Jar Candle
This is a Christmas favorite. A fragrance of berries, floral, spice and frosted pine. Create the holiday atmosphere you're dreaming of. Burn time: 85-100 hours. Made in USA.
View Item
Home Sweet Home Plug In Wall Warmer
The perfect addition to your home. Plug in wall warmer is approximately 3" in diameter and 4" tall. Just add your favorite wax cubes to create just the right scent within your home. Cutouts in the ceramic jar shape allow lite to shine through and can be used as a night light.
View Item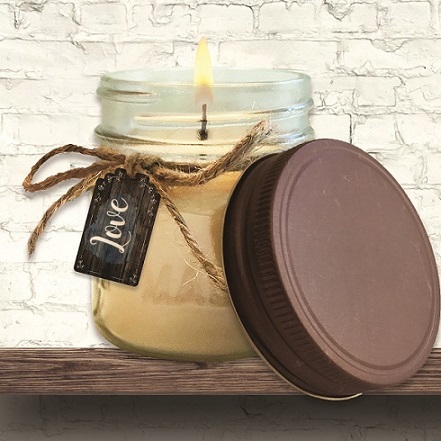 Love Farmhouse Candle
Our candle wax is unique soy blend, designed to retain fragrance longer and burn cleaner. We hand pour each candle to ensure the highest levels of consistency. All candles come in a natural cream color to coordinate with your home décor.
View Item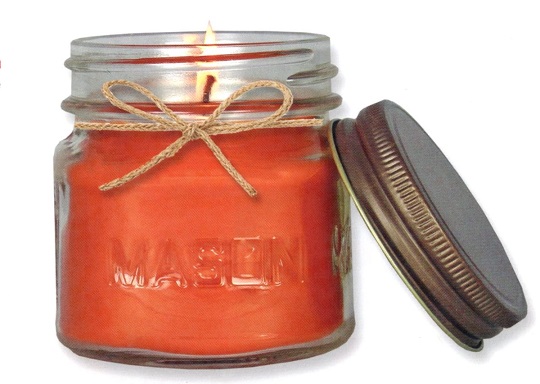 Pumpkin Spice Mason Jar Candle 8 oz.
Fill your home with the aromas of pumpkin, brown sugar and gingered vanilla. 8 oz.
View Item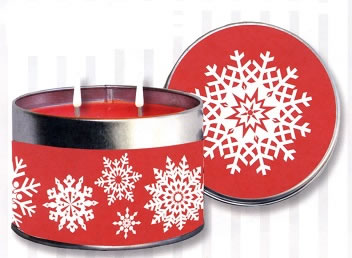 Snowflake Candle Tin with Cinnamon Scent 12 oz
A soothing cinnamon fragrance. Our candle wax is a unique soy blend, designed to retain fragrance longer and burn cleaner. We hand pour each candle to ensure the highest levels of consistency. 60+ hours burn time. 12 oz. 3 3/4 Dia. x 2 3/8 Tall.
View Item